How to Setup
You can use Uplinks VPN without installing any app on Android 11+, only by creating a profile in the Settings panel.
Android version 4-10 does not support IKEv2 VPN natively, please download our Uplinks VPN app for Android 4+ to connect.
Step 2
Select "IKEv2/IPSec MSCHAPv2" for Type.
Fill "Server address" field with the server address you selected below.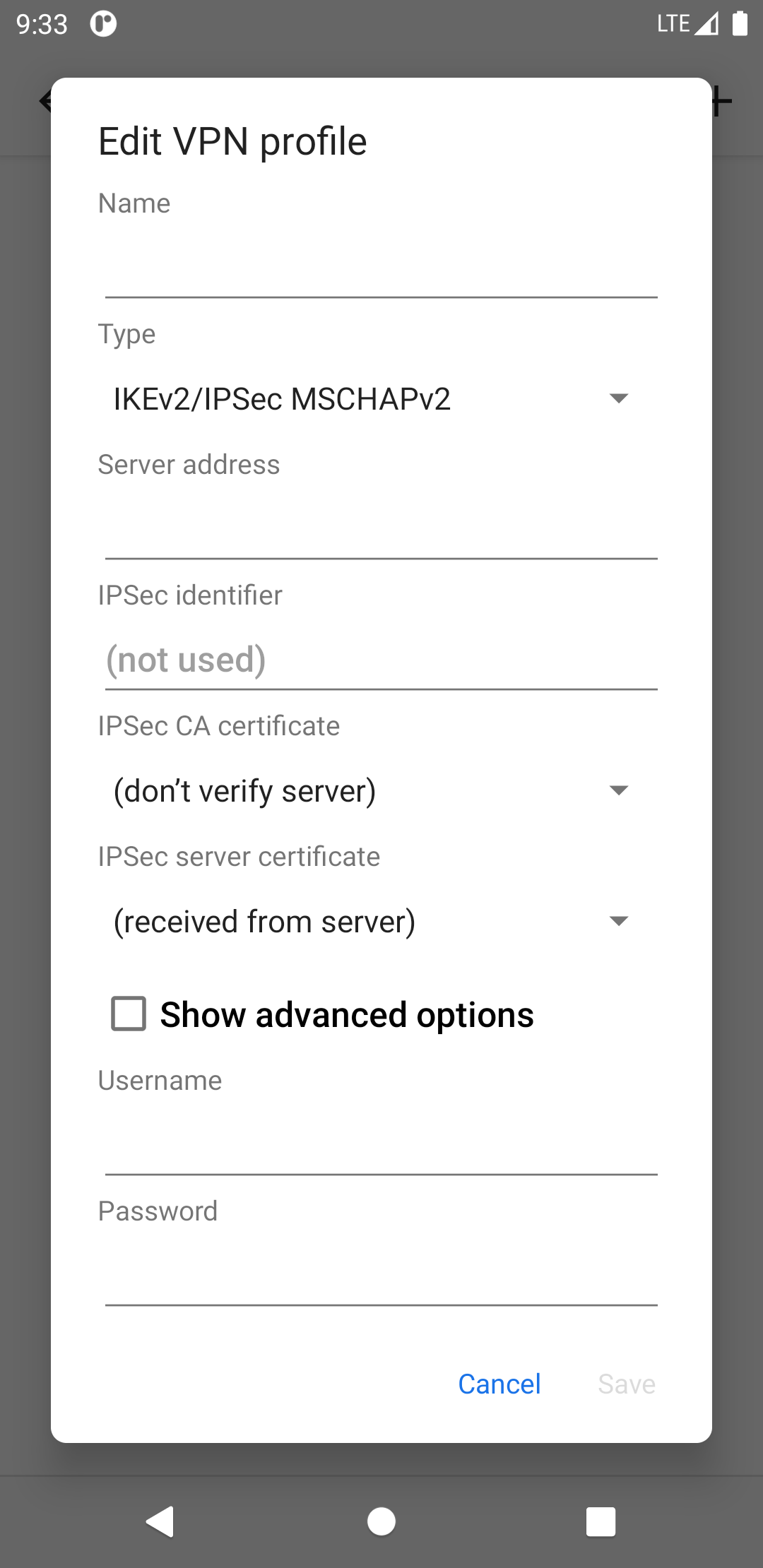 Fill the "Username" and "Password" fields with the following.
Fill the "Server" and "Remote ID" field with Server Address you selected below.
Next Step